MEET THE WORLD'S FIRST ANTHROBIOTIC FOR PETS.
It's been known since Ancient Greece that good health starts in the gut. Maya Pet combines that ancient wisdom with the power of modern science to create the first-ever anthrobiotic — specifically formulated to improve your pet's gut health and overall wellness.
SHOP NOW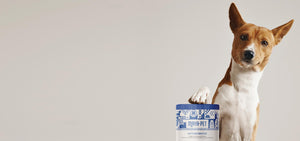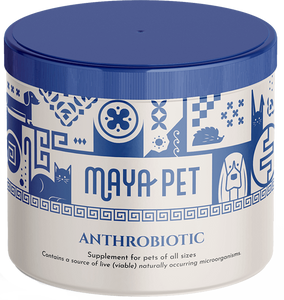 A FRESH TAKE ON PET PROBIOTICS.
Our all-natural pet supplement goes beyond a typical probiotic to provide the extra gut health and immune boost your pet needs.
While traditional pet probiotics support your furry friend's digestive and immune system, our anthrobiotic goes a step further with targeted strains of good bacteria that actually modulate their immune system.
We've identified the specific Smart Strains™ your dog or cat needs and brought them together to create a supplement that gets real results.
LEARN MORE ABOUT ANTHROBIOTICS
PETS WE SERVE
Dogs
Help your dog lead a healthier, more active lifestyle with proper gut health and immunity support. Maya Pet is a safe and natural way to boost your dog's overall health and alleviate common health concerns such as nausea, constipation, diarrhea, joint pain, and allergies.
BENEFITS FOR DOGS
Cats
A healthy gut is key to keeping your cat happy, healthy, pouncing, and purring. Maya Pet can help naturally improve your cat's skin, coat, digestive and immune systems, and minimize issues like hairballs, vomiting, joint pain, excessive licking, and more.
BENEFITS FOR CATS