Beyond Probiotic Powder for Your Dog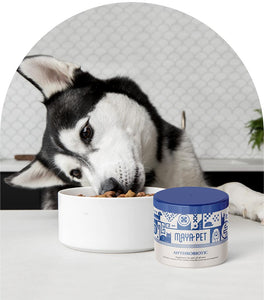 GO BEYOND PROBIOTICS FOR YOUR DOG
For centuries, it has been understood that your dog's gut health is connected to its brain, hormones, and immune system. No matter what size or breed of dog you have, many common health issues stem from issues in the gut.
Maya Pet, the world's first anthrobiotic, combines ancient knowledge and modern-day science with targeted Smart Strains of good bacteria that keep your four-legged friend aligned, happy, and healthy.
BENEFITS FOR DOGS
Better Digestion and Gut Health
Relief from constipation, diarrhea, vomiting, and gas.
Strong Immune System
Minimize vet visits and help your dog naturally fight against allergies and dangerous viruses like Parvo.
Safe and Natural
Maya Pet is made from bacteria that originate in the soil and are naturally found in your dog's body, so there are no harmful side effects or complications, unlike traditional medications. It's even safe for humans to take!
GASTROINTESTINAL ISSUES
Flatulence, diarrhea, and constipation are common in dogs of all breeds, ages, and sizes. While these intestinal issues may be mild and clear up relatively quickly on their own, many dogs struggle with these issues on an ongoing basis due to medications they're on, food sensitivities, inflammatory bowel disease (IBD), pancreatitis, colitis, or other issues that impact gut health.
If your dog is struggling with ongoing gas and/or diarrhea and numerous vet visits or dietary changes haven't helped, an anthrobiotic like Maya Pet may be a solution. Our specially selected Smart Strains work together in the digestive tract to enhance the digestive microbiome and gut acid and protect your dog against bad bacteria that may be causing upset stomach gas, diarrhea, and other gastrointestinal issues in dogs.
ORDER MAYA PET NOW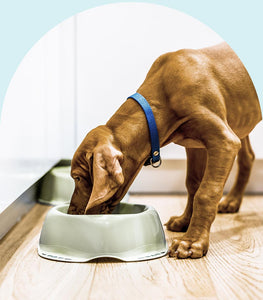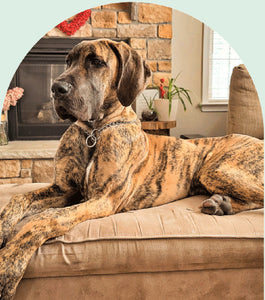 JOINT PAIN AND INFLAMMATION
Many dogs — particularly seniors and large breeds like Great Danes, Mastiffs, and Newfoundlands struggle with chronic joint pain, arthritis, and inflammation. It can be heartbreaking to watch as once-active dogs struggle to play, climb stairs, and run around the yard.
If you're looking to help minimize joint pain and inflammation naturally, an anthrobiotic supplement may be an effective solution. Beneficial bacteria, like the Smart Strains found in Maya Pet, have been shown to reduce inflammation and joint pain in dogs by blocking pathogens and bad bacteria that seep through the gut and lead to inflammation.
ORDER MAYA PET NOW
IMMUNE SYSTEM SUPPORT
As pet owners, we all want to minimize veterinarian visits and keep our furry friends as healthy as possible. A healthy balance of gut bacteria can help boost the immune system, which helps your dog avoid and fight off infections and illnesses like Canine parvovirus, especially when paired with vaccines and good nutrition.
A strong immune system is especially important if your dog spends a lot of time at the dog park and doggy daycare facilities where other animals may unknowingly be spreading bacteria and germs. Maya Pet has specific Smart Strains that help block unwanted pathogens and bad bacteria that can make your pet sick, as well as boost communication between your dog's gut and brain for better alignment.
ORDER MAYA PET NOW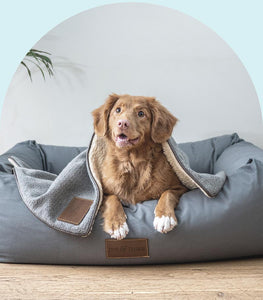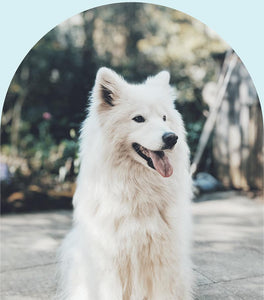 SKIN AND COAT HEALTH
Our anthrobiotics have been shown to improve skin and coat health in dogs, potentially reducing common skin issues like dry skin, excessive shedding, and excessive licking due to itchiness. A balance of good bacteria can help reduce the bacteria that trigger a red, itchy response on the skin.
ORDER MAYA PET NOW